4' Sheet Metal Bender
Made from scrap steel, some allthread and a couple of springs.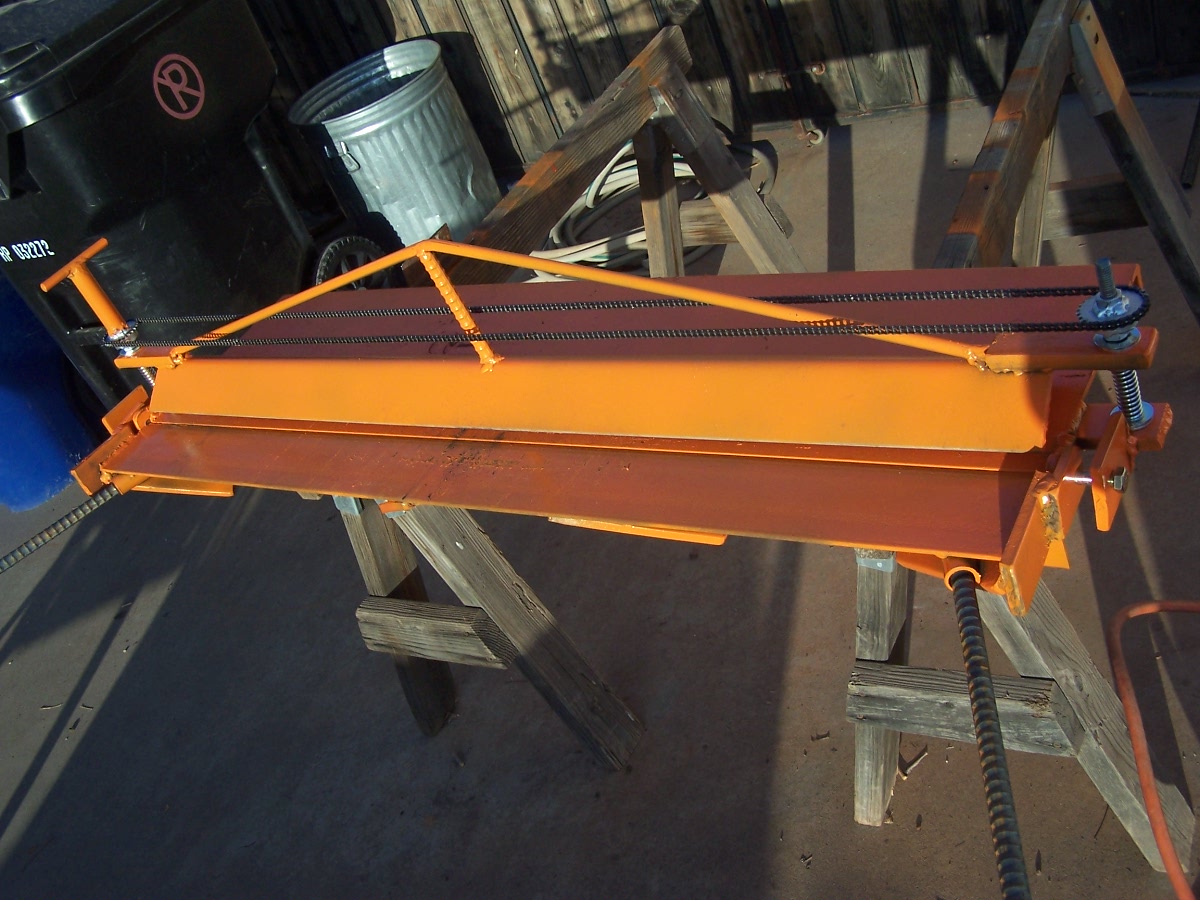 Washing Machine Motor Belt Sander
Had to make a shroud for the motor to keep metal flakes out of it.
Used an old idler puller from a car and a Harbor Freight wheel in the front.
The main wheel was found at a scrap yard and then bored and tapped with a set screw.
Total build cost was about $20.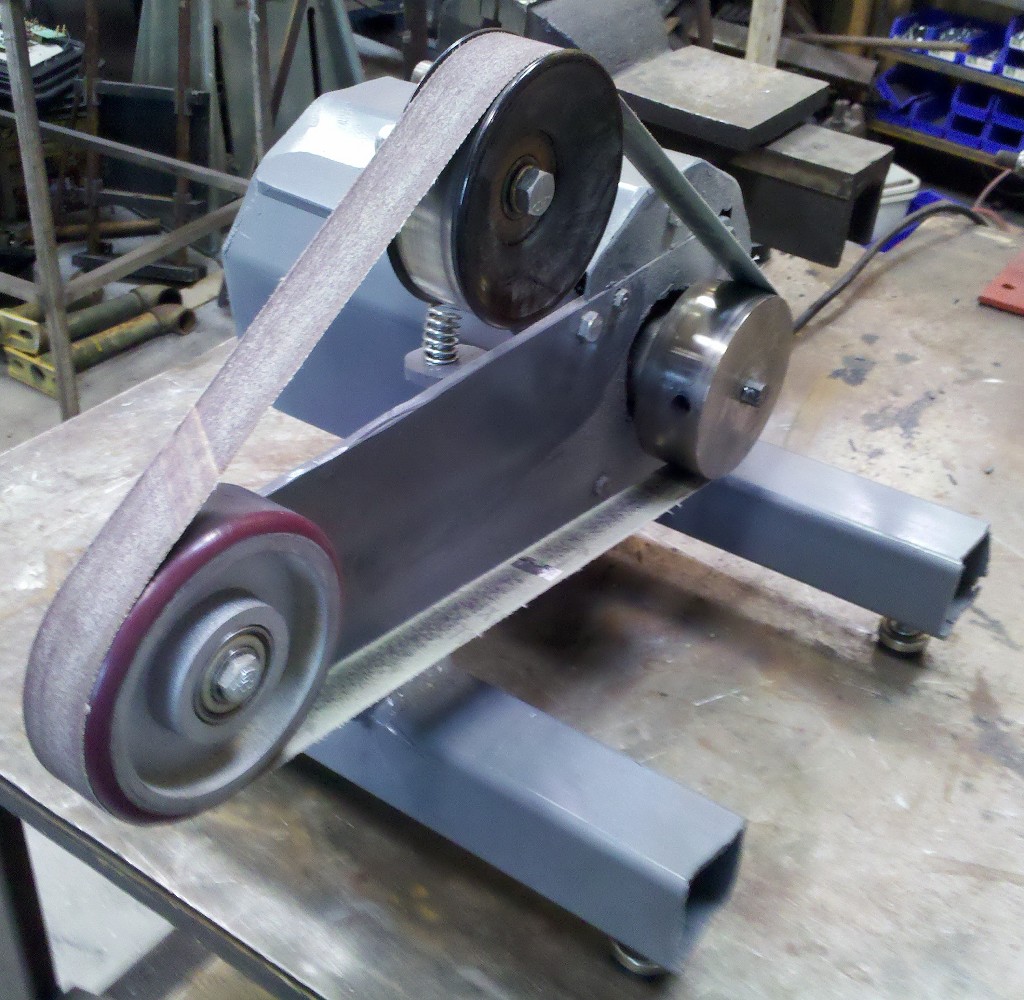 Belt Sander from Broken Grinder
This old grinder was tossed out by a company because one of the wheels broke off.
I needed a sander when some scouts were working on making homemade knives.
This one is perfect because it spins at 3,450 RPM.
Cost to add a belt sander was about $5.