Dining Room Table
This is our dining room table and it has three commercial stove burners built into it.
This was my first ever welding and gas project.
It consists of a metal frame, a sheet of plywood, a sheet of creteboard and then tile and grout.
It is trimmed out in oak. Under the burners I used large baking pans as catch trays.
The valves are all on one end of the table and the burners are removable and have covers when not in use.

   
A few of the things we cook at the table:

Sukiyaki
Fajitas
Mini cheese crisps and tostados using wonton skins
Roasting hotdogs on wood skewers using little smokies and homemade buns
Smores
Fondue
Ghengis Kahn
Pancakes
Ebelskivers
A simple burn barrel made from 1/3 of a 50 gallon drum.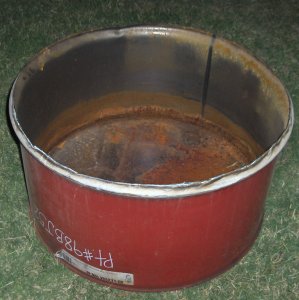 Washing machine tubs make perfect burn barrels because they allow for air flow to the coals.
This one was made with no welding.


  A simple camp stove made from a 50 gallon drum.
The flat top allows for heating and cooking.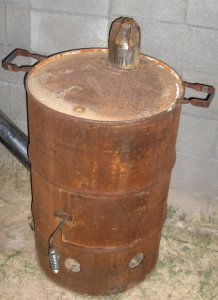 Close-up view of a simple rebar handle.
I made a jig to make bending these simple and uniform.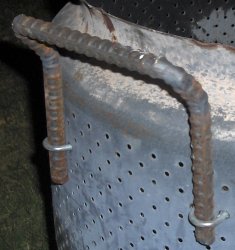 A heat safe handle made from stainless steel rod.
I made a jig to make these as well.