Originally planned to have:
100 gallon fresh water tank
60 gallon waste (grey) water tank
75 gallon propane tank
Electric water pump
Propane water heater
Stainless steel BBQ
10 gallon propane steam kettle
3 bay stainless steel wash sink
Commercial oven with 2x4 griddle and 2 gas stove burners
Commercial convection oven
Half height proofer/sheet storgae container
Extra large tool cabinet spice rack
Hand wash sink
4 foot griddle
Storage for eight 6' folding tables
Four utensil storage drawers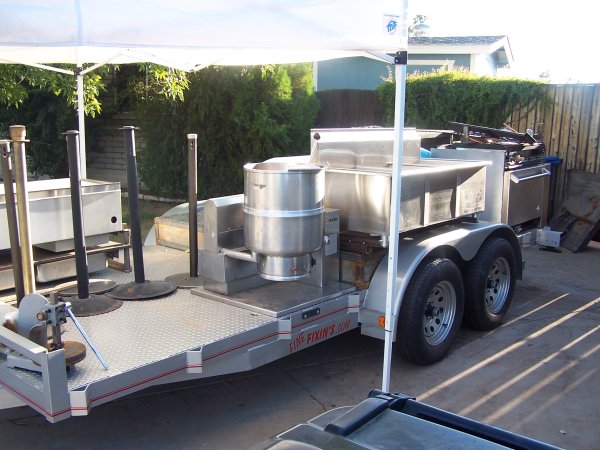 Eventually I'll get some more info out here on it. For now here's a few pictures of the construction progress.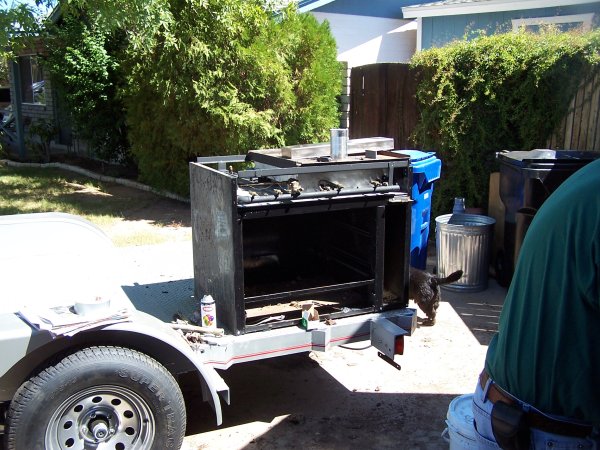 Commercial oven. Notice that it has been completely stripped down and is being rebuilt.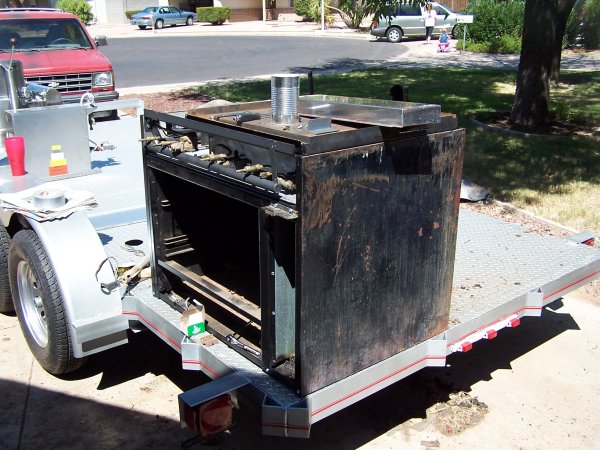 Another view of the commercial oven.

The convection oven before it was rebuilt. This was a throw away from Red Lobster when they got new ones.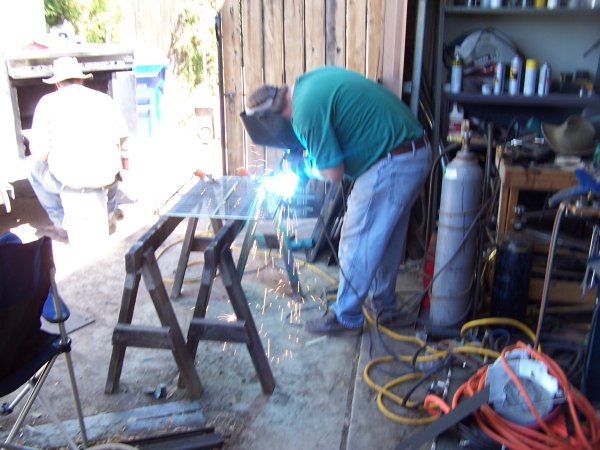 Me welding on an oven rack. The commercial oven didn't come with any so we had to get them from another oven and make them fit.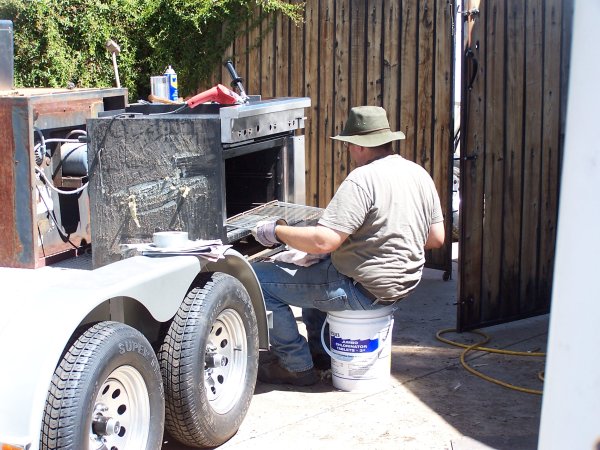 Russ cleaning the oven and testing the newly built rack.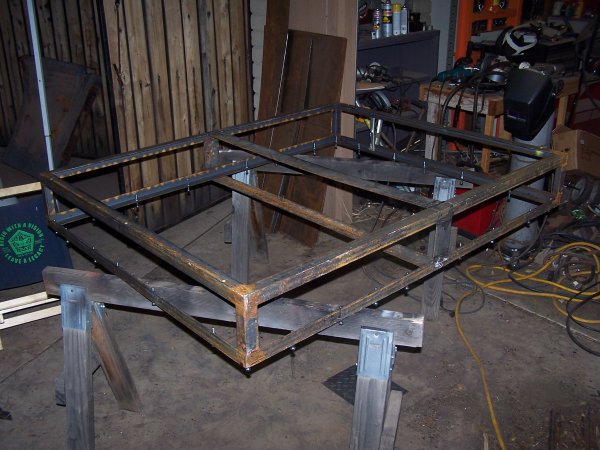 The frame for the waste water tank.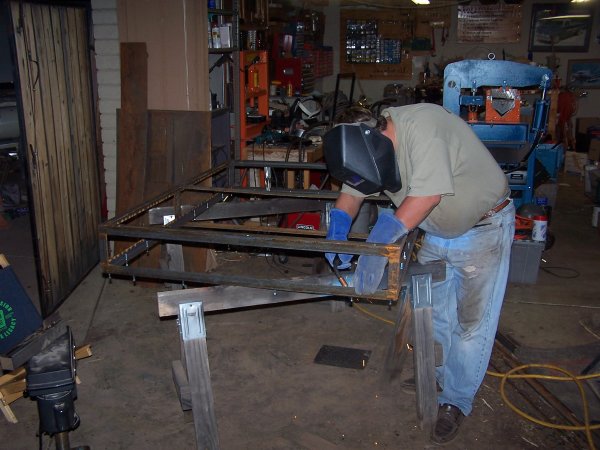 Me welding on the waste water tank frame.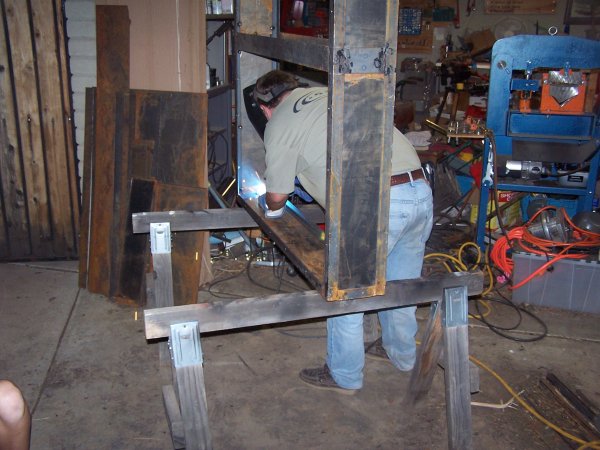 Welding on the sheet metal sides to the waste water tank.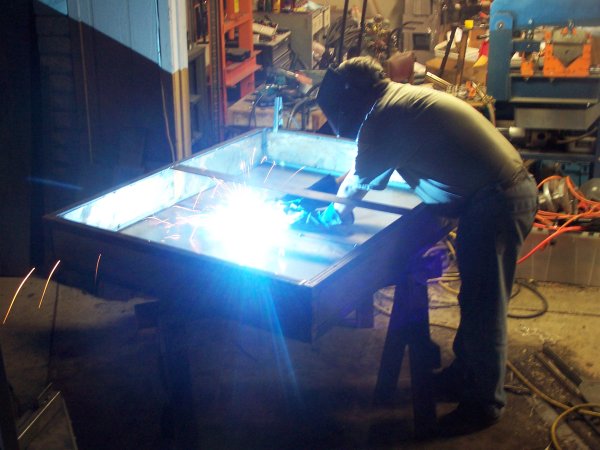 Welding the sheet metal bottom on the waste tank.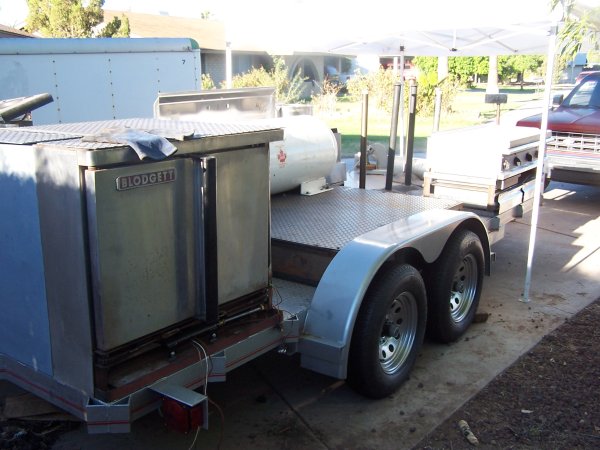 A view of the convection oven mounted on the trailer. You can also see the fresh water tank in front of it and the propane tank.

The four foot griddle with a four foot plastic folding table stored on top. Below the griddle is one of two utensil storage drawer sets.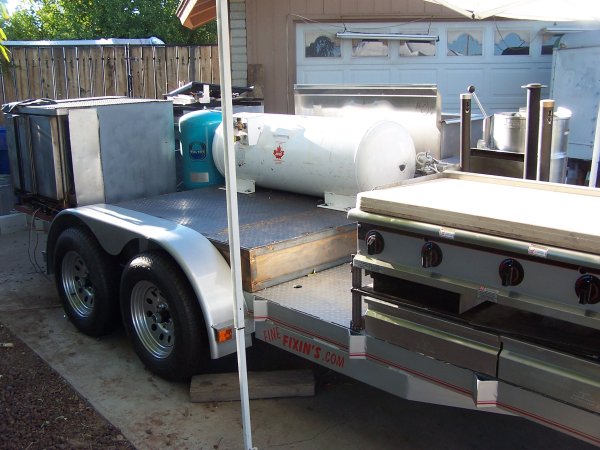 Looking down one side. The griddle, frsh water tank (on trailer bed), propane tank, water pressure tank (blue), and the convection oven.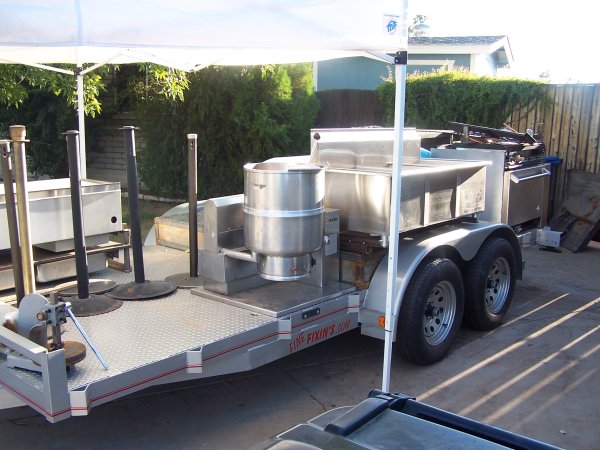 Looking down the other side. The steam kettle, wash sinks and commercial oven.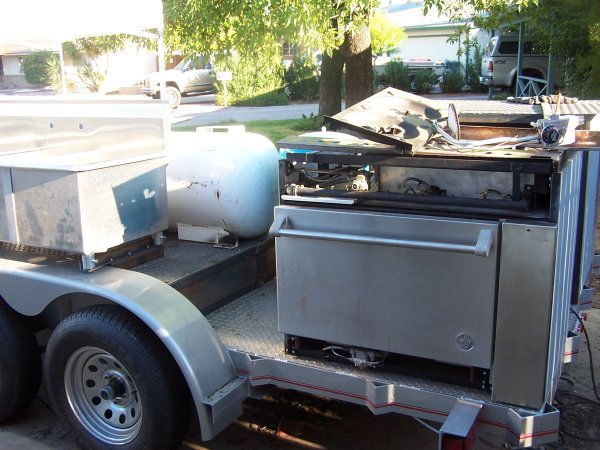 The commercial oven nearly restored. In front of that is the waste water tank on the trailer bed with the wash sinks and propane tank on top of it..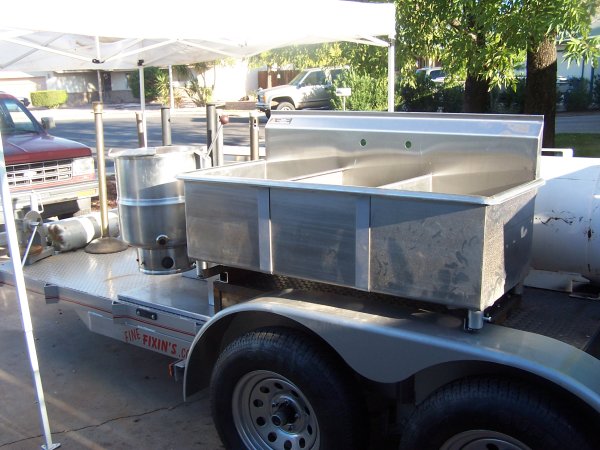 Side view of the wash sinks and the steam kettle.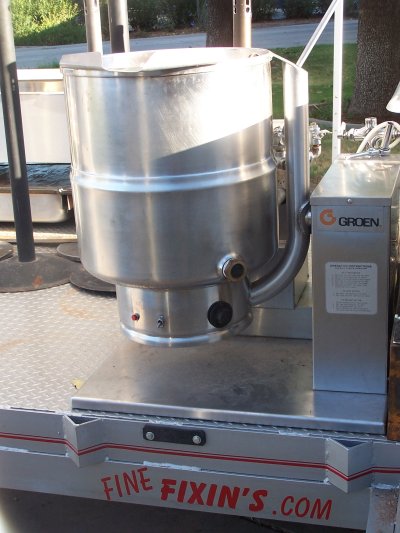 10 gallon steam kettle.

Blodgett convection oven partially rebuilt.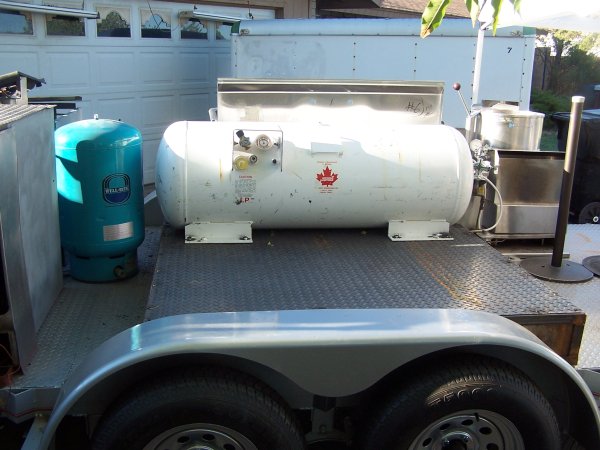 Propane tank sitting on the fresh water tank and the pressure tank (blue).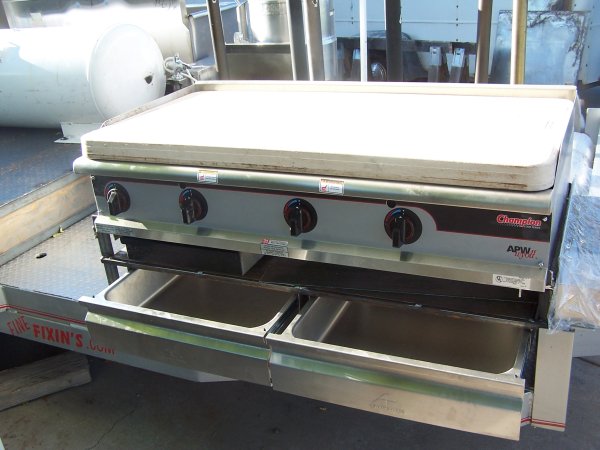 View of the griddle with the utensil drawers open.